My China Experience-By Dawid Starościak
Publish Time:2017-05-05
View:

138
Jinan University is a very nice place for student exchange. No matter which semester you choose for the exchange, there will be around 10 courses to select at SiMBA. The schedule changes heavily from month to month so you will have time for longer trips. Regarding the university campus, it is a very calm and pleasant place. There are many trees and various plants everywhere so you do not really feel like you are living in the center of a huge city.
I chose Mainland China to get familiar with Chinese people, their attitude, behavior and culture. My goal was to experience Chinese methods of teaching and improve my Mandarin skills. Moreover, Guangzhou is a great city for travels itself and a perfect place to start a trip to other provinces in China.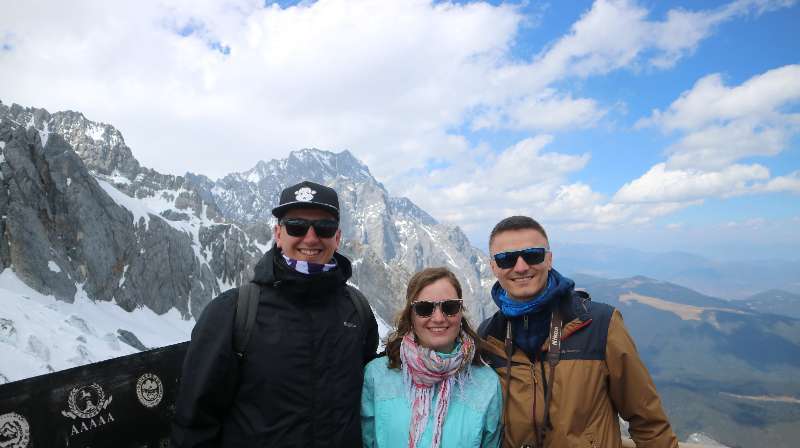 In the spare time of my exchange in Jinan University, Me and other three exchange students went to Yunnan province for an 8-day trip in April. It proved to be the best time of the year to go there as the weather was just perfect! First, we went to Dadieshui Waterfall (we were there alone and it is almost impossible in touristic places like this) and Stone Forest Scenic Area near Kunming. I think both places are worth visiting. Then we went to Dali which has a beautiful old town and many places to visit around, including Erhai Lake and Xizhou Village. Our next stop was Lijiang which also has a charming old town and even more amazing places to visit in the vicinity. Worth visiting places include Jade Dragon Snow Mountain (amazing views from 4506 m above sea level), Tiger Leaping Gorge (unforgettable hiking experience), Black Dragon Pool Park in Lijiang itself (the most obligatory photo shoot during the trip) and Lugu Lake which is on the border of Yunnan and Sichuan province and is an extremely relaxing place with awesome scenery.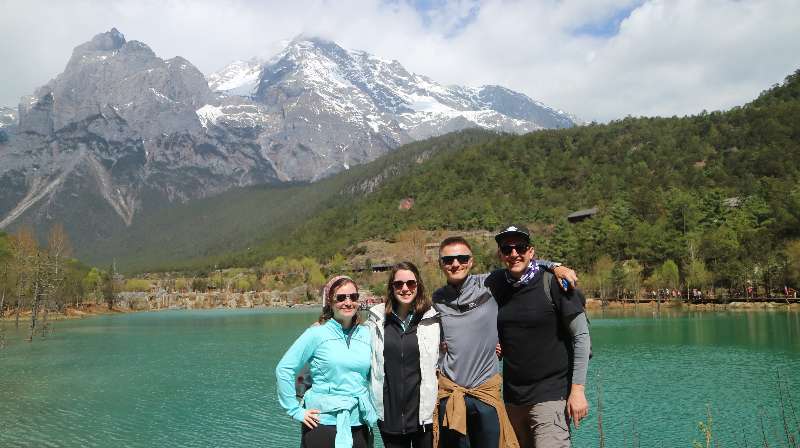 Guangzhou and Guilin has a high speed rail connection so it takes only 3 hours to get there and it is a highly recommended place to visit. Then you can lengthen your trip and go to Zhangjiajie National Forest Park with Avatar's floating mountains.
All in all, Jinan University in Guangzhou is a definitely nice place for an exchangestudent because you can learn, travel and meet new people at the same time. Isn't it a real bargain?