China Advisor at AMBA & BGA Prof. Zhongming Wang Visiting SoM for Re-accreditation Instruction
Publish Time:2021-05-08
View:

221
On May 7, Prof. Zhongming Wang from Zhejiang University, China Advisor at AMBA & BGA, visited SoM instructing our AMBA & BGA joint accreditation preparation and the construction of demonstration course base. School Dean Prof. Wenjing Li, Associate Dean Prof. Aimei Li, Assistant Dean and Director of Accreditation Office Associate Prof. Jun Qi, Assistant Dean and Director of MBA&EMBA Program Zishan Ling, Director of Undergraduate Affairs Office Changde Zhu, Head of Department of Business Administration Prof. Maolin Ye, and Deputy Head of Department of Accounting Associate Prof. Huan Dou, attended the session.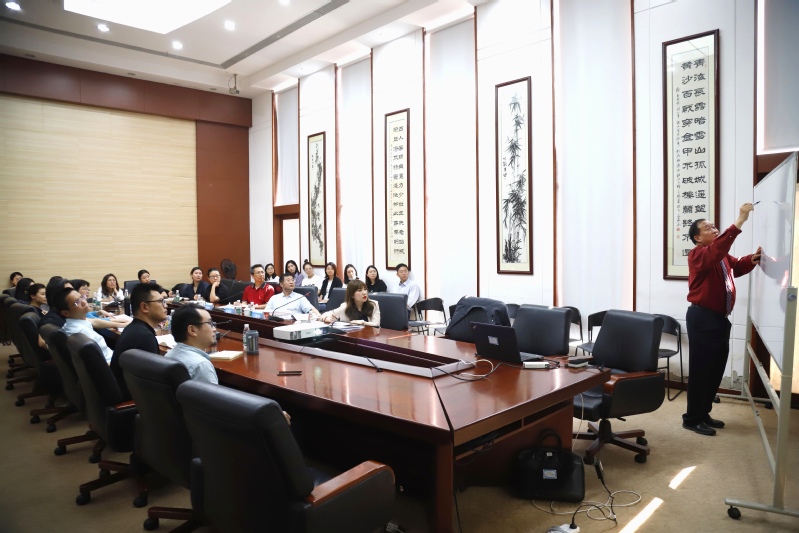 Dean Li first welcomed Prof. Wang on behalf of the School for his visit and instruction, and stated that the School has always regarded international accreditation as one of the key work of the School's development. After exchanging greetings, Prof. Wang introduced the history and trends of the AMBA & BGA joint accreditation to all the participants, and emphasized the CIM (Continuous Impact Model) in the accreditation and the SDG (Sustainable Development Goals) proposed by the United Nations. Prof. Wang believes that SoM needs to develop a demonstration course base and establish its own branded courses. At the same time, in order to conform to the trend of the times which mainly refers to CIM and SDG, SoM should emphasize responsible management education in the curriculum. He also recommended that SoM make good use of its advantage as an education institution for overseas Chinese and with AMBA accreditation and improve the level of cooperation with international universities.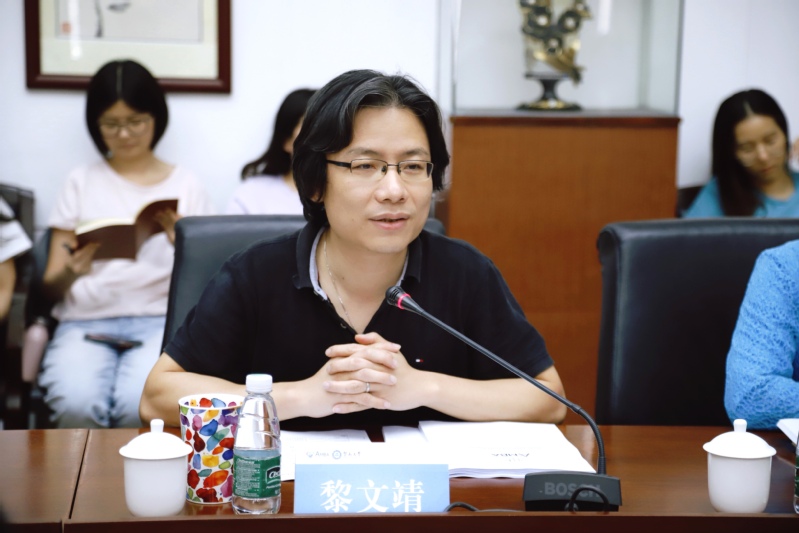 Dean Li agreed with Professor Wang's suggestions and briefly reported the development of SoM since the last AMBA re-accreditation. Dean Li said that the School has completed the review of the undergraduate curriculum following the principles of "wide selection, new platform, digitalization". As the next step, the School will attach great importance to the construction of MBA and undergraduate demonstration courses according to Prof. Wang's suggestions.
At the end of the session, on behalf of SoM, Dean Li conveyed his heartfelt gratitude to Prof. Wang Chongming for his guidance and expressed the hope that under his guidance, our AMBA & BGA joint accreditation could achieve satisfying results, and the School development and talent training can also keep pace with global trends.