Lecce Diary Series 1 - Life in Lecce
Publish Time:2021-11-17
View:

147
Live in LECCE, Italy.
LECCE located in the south of Italy. It is a nice quiet town.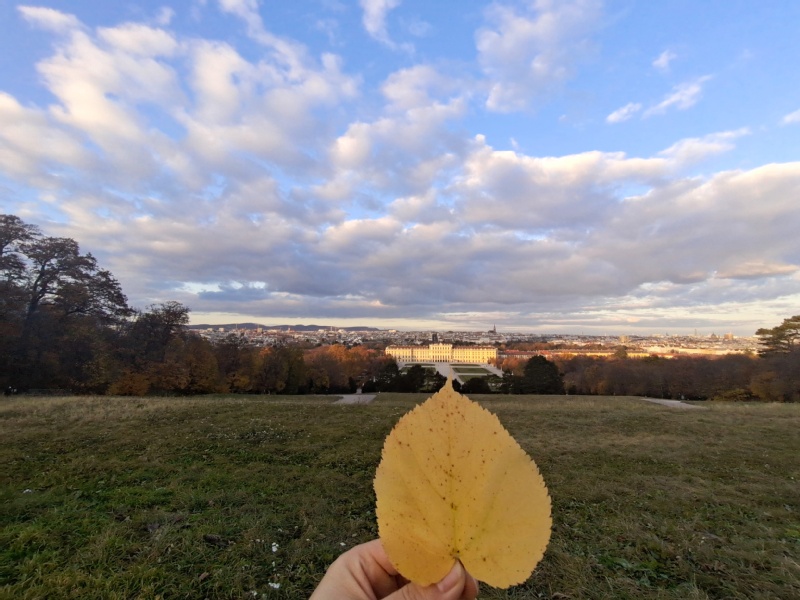 Accommodation
We're so lucky that we found a wonderful apartment near the Porta Napoli in Lecce. We've been welcomed, the apartment was well furnished and equipped, we got clean beddings, toiletries, full set of cookware, and the nice landlord went into great details on how to use the room and equipment when we arrived. And bought new cotton quilts for us immediately when heard that when we feel cold.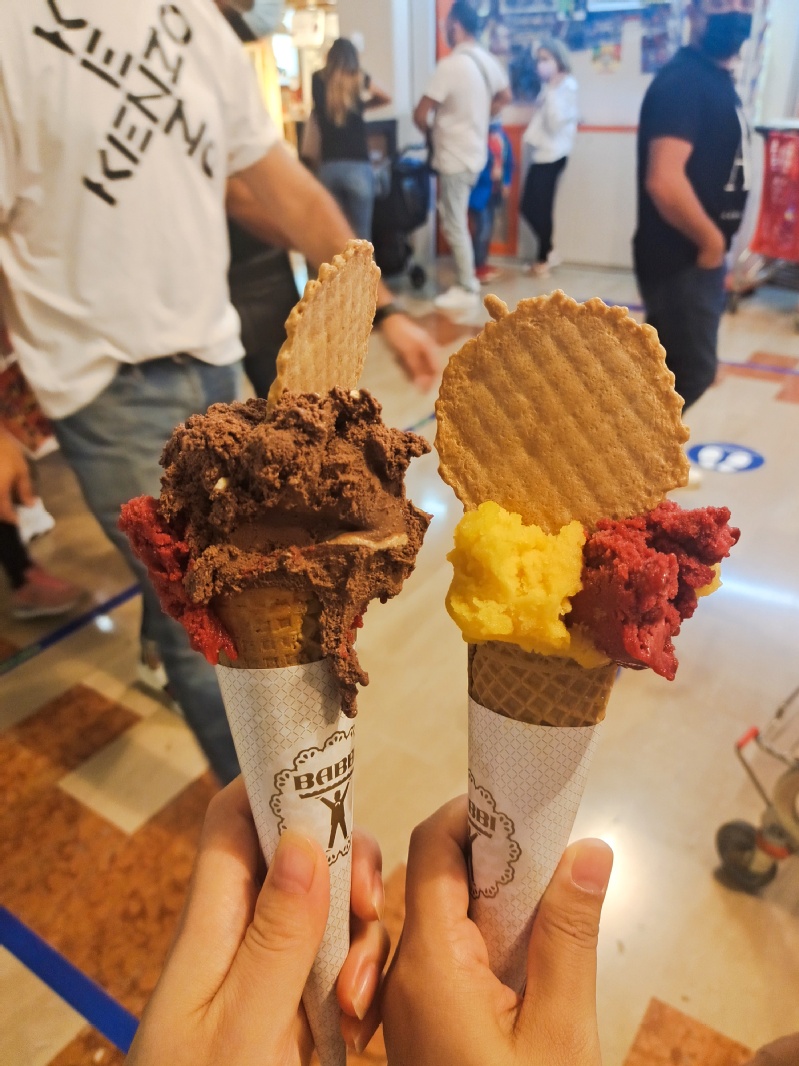 Food
Definitely Pizza and ice cream. We tried different flavors of pizza, all taste delicious, crisp and tender. the pastry of the pizza is different from in domestic, it is soft and chewy. what makes our day is that take a piece of fresh baked pizza pie with ricotta. Another amazing food is ice cream, it is of rich milk, or mellow chocolate or strong fruit flavor or fragrant flower. You can choose 2 or 3 flavors combine, my favorite flavor is cherry and mint. I'm sure you don't want to miss it when you walk on the street.
Study
We registered 2 course, Innovation Management and Digital Business. Though we can't go to the campus all the time due to the pandemic, we can communicate with other students from different countries online. We can chat, exchange information, process group work together, learn from each other, and get new ideas and inspirations from professors. Besides, we can also learn Italian in University of Salento, which is a great chance for us to learn another language.
Architecture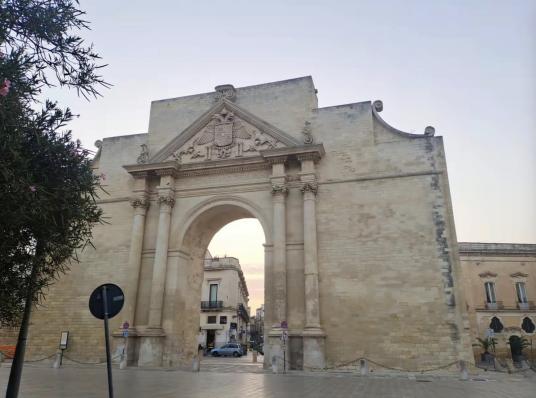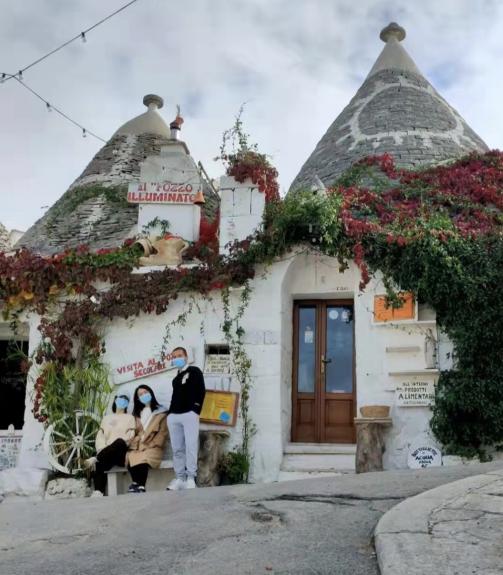 European-style buildings everywhere, beautiful, historical, artistically. If you're interested in the ancient architectures, Lecce is a great place allow you to linger, and it's easy for you to visit around Italy to see more exotic architectures. Remember to take a camera when you come to Italy.
We went to Alberobello town on weekend, a very pretty place, we fell in love with the town all at once, The walls are painted white with lime, the roof of the stone house is a pyramid-shaped, conical or spherical roof made of gray flat limestone slabs, and it has a strange appearance, everything is like a fairy tale world, beauty of romantic and distinctive.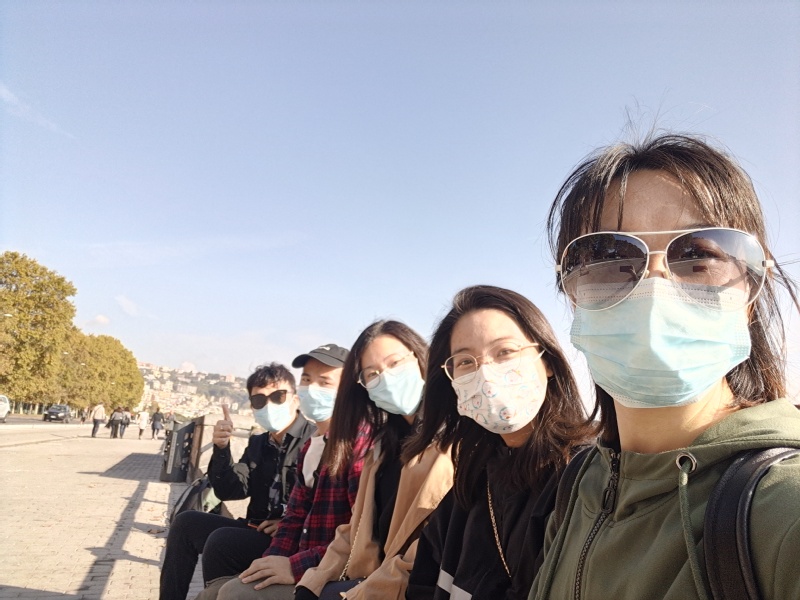 People
Here we have a great coordinator Francescawho instruct us and help us solve every problem and challenge whatever in life or on the study. She gives us great advice and are always available to answer questions. And we got Italy pals be our side to help us. We have neighbors always smile and say Ciao to us warmly, and willing to help us when we need. We met several grannies who are still elegant and delicate in their age, and amiable grandpa who always wipe zero or offer us extra stuffs when we buy vegetables or fruits on his vegetable stall. We met Chinese compatriots, talked to us enthusiastically and teach us a lot on how to live here. I believe it is these friendly people who helped us to fit right in, and leave us the good impression on Lecce.
Sammi Li